Scroll down for description.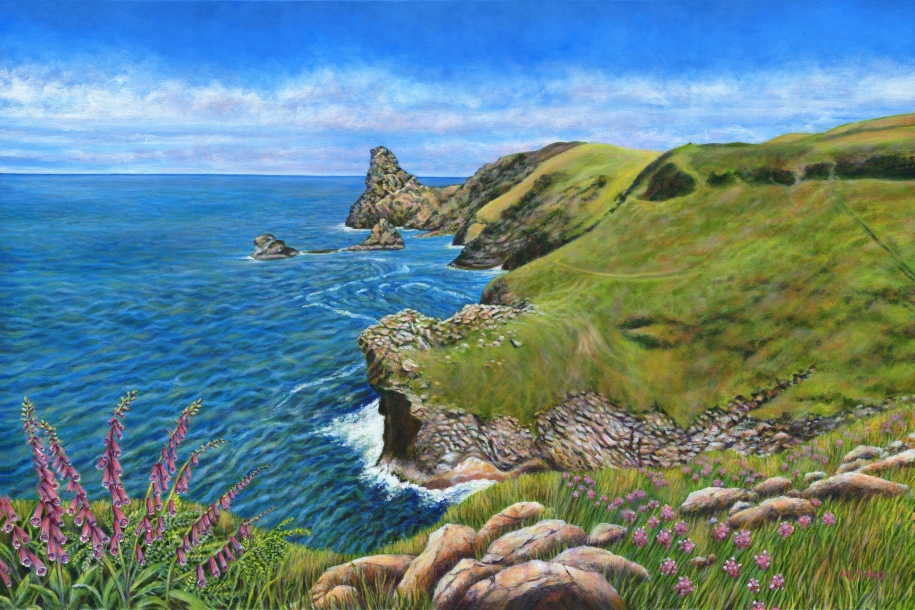 Cornish coast view from Tintagel to Boscastle painting
Acrylic on canvas, 36x24"

This was a commission for a lady who I sensed finds this part of the world as beautiful as I do. She had taken some photographs of the view and I had also, when I visited a while back. Photographs only seem to capture a fraction of the full impact of the beauty when you are actually there. I feel a painting can show more. The colours of the Cornish coast are particularly important to me. I have tried to paint them the way I remember them from my own time spent there.