Scroll down for description.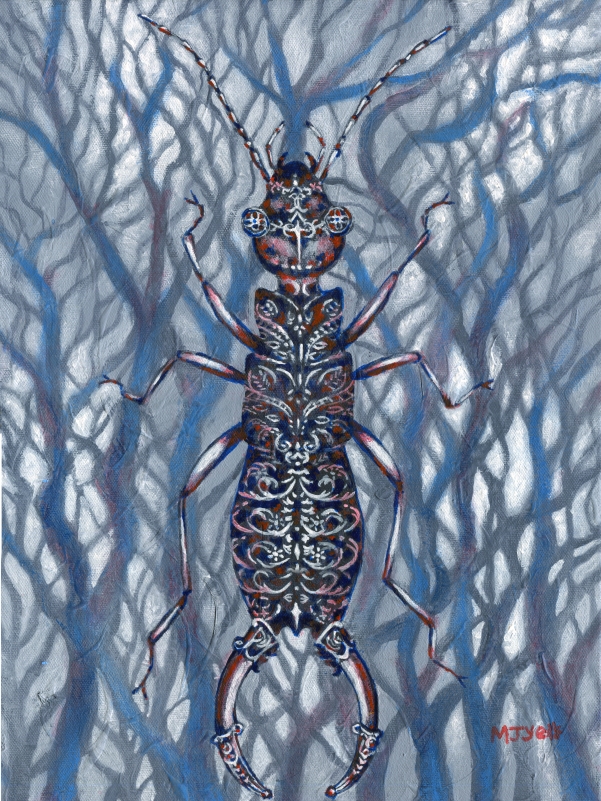 Decorative earwig painting
Acrylic on canvas, 12x16"

Earwigs may not be everyone's idea of beauty, but looking closely I am struck by the elegant and sophisticated, almost feminine shape. I've painted it in a decorative way, adding patterns inspired by artefacts from National Trust properties. I wanted it to look like one of 'nature's jewels'.