Scroll down for description.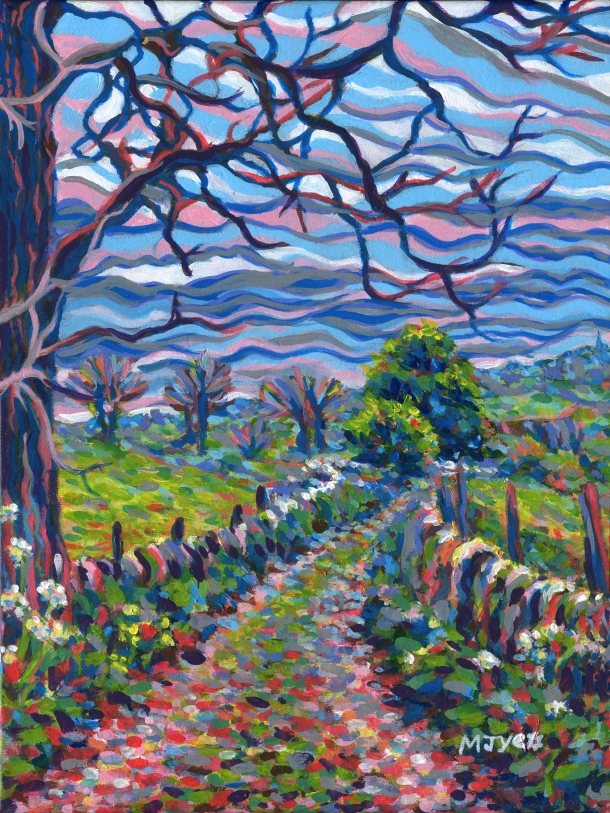 Derbyshire path painting
Acrylic on canvas, 12x16"

Looking back the way we had walked, the view reminded me a bit of a David Hockney painting. I photographed it to use as a painting reference later. In a slightly Hockney style, I exaggerated the colours and made the shapes very deliberate.