Scroll down for description.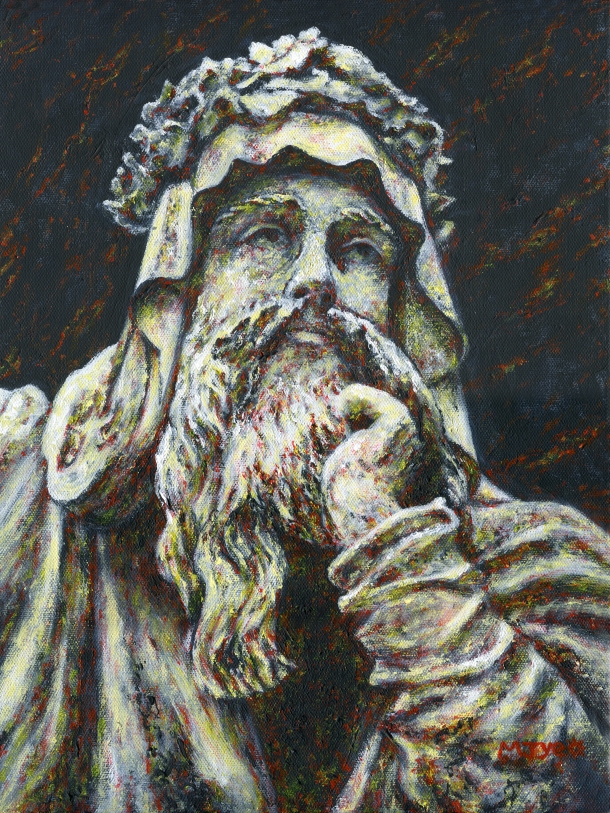 Portrait of a druid, stone sculpture at Croome Park painting
Acrylic on canvas, 12x16"

Looking up at this sculpture in the National Trust's Croome Park, it seemed dramatic and imposing. I thought the druid had an interesting face to paint a portrait from, and that it would also be interesting to work on making it look like it was made of stone.