Scroll down for description.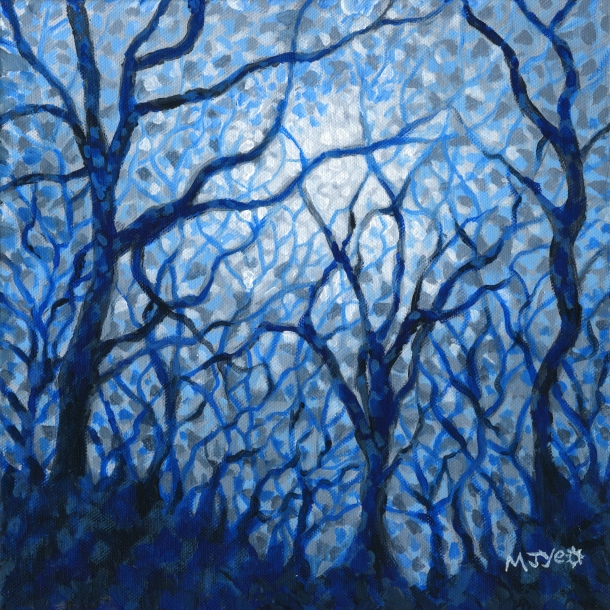 Dusk trees in blue painting
Acrylic on canvas, 12x12"

Trees can look mysterious, especially in the moonlight. I took the reference photo for this painting on the side of a Welsh hill as it was getting dark. The atmosphere felt still and a bit desolate, but still beautiful in its own way.