Scroll down for description.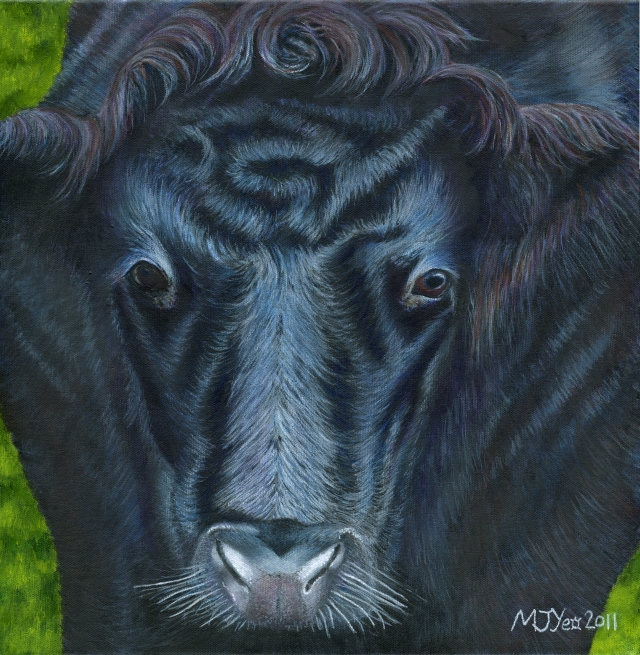 Farm animal cow face painting
Acrylic on canvas, 16x16"

The curls and different directions in the animal's fur, and the challenge of painting all black fur is what attracted me to paint this cow. I also wanted to capture the 'in your face' feeling that I felt while taking the photographs that I used as reference. The cow was quite big, and was slowly but directly walking towards me as I took more photographs. It's expression seemed unreadable and I couldn't tell whether it was being friendly or wanted to attack me! It was very slightly frightening and made me feel I should respect the animal.