Original: SOLD
Scroll down for description.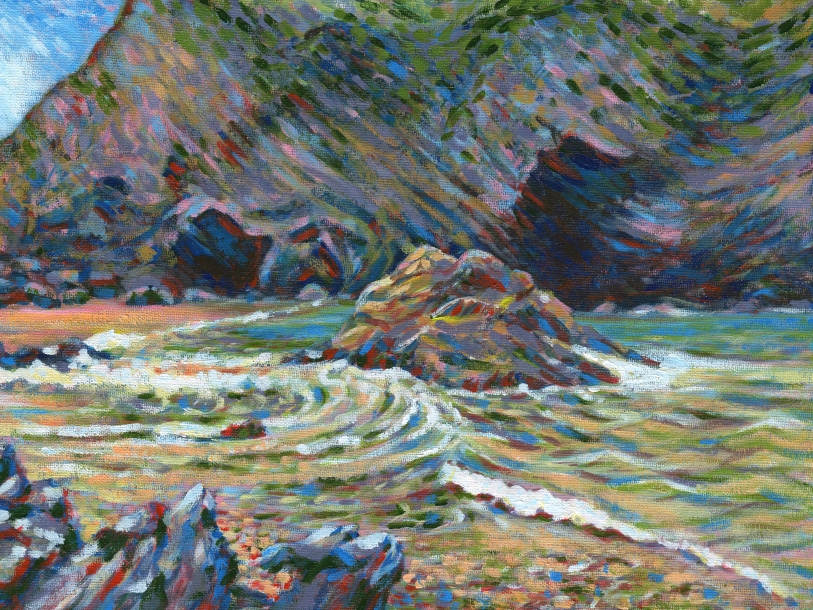 Merlin's Cave, Tintagel, Cornwall seascape painting
by Marion Yeo
Acrylic on canvas, 16x12"

This is a beautiful place in Tintagel, Cornwall. Both the natural scenery and the mythology surrounding the area are beautiful. I have tried to capture the feeling of life and the movement of the sea by painting this in an impressionist style which reminds me of Monet.