Original: SOLD
Scroll down for description.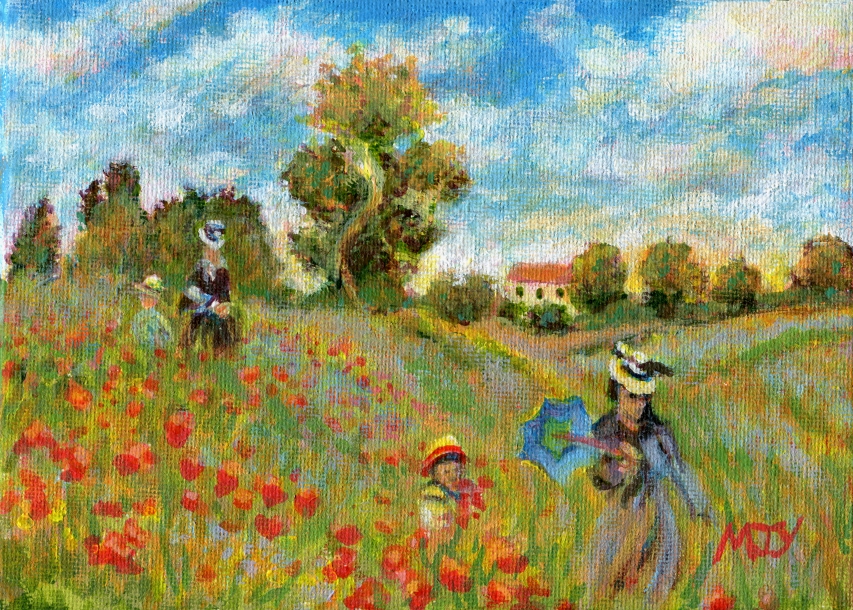 After Claude Monet's Poppy Field (miniature)
Acrylic on stretched canvas, painted round the sides, ready to hang, only 7x5"

I find it very enjoyable to try to copy the paintings I love. What I love about Monet's paintings are all the different bright colours, in small dabs next to each other, to get an overall impression as though those colours were mixed, but the effect is that the colour seems to shimmer with light because they are not actually mixed on the painting, but in the brain of the viewer.