Scroll down for description.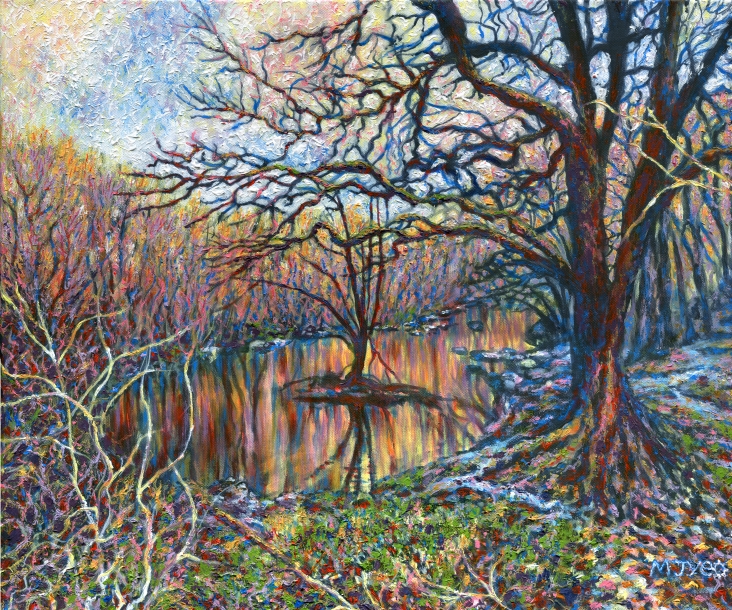 Pond reflections impressionist painting
Acrylic on canvas, 24x20"

This is a scene from an area near the Elan Valley in Wales. The lighting was casting a warm glow through the trees and onto the water reflections. It was a beautiful moment in time which I felt needed to be captured in a painting.