Scroll down for description.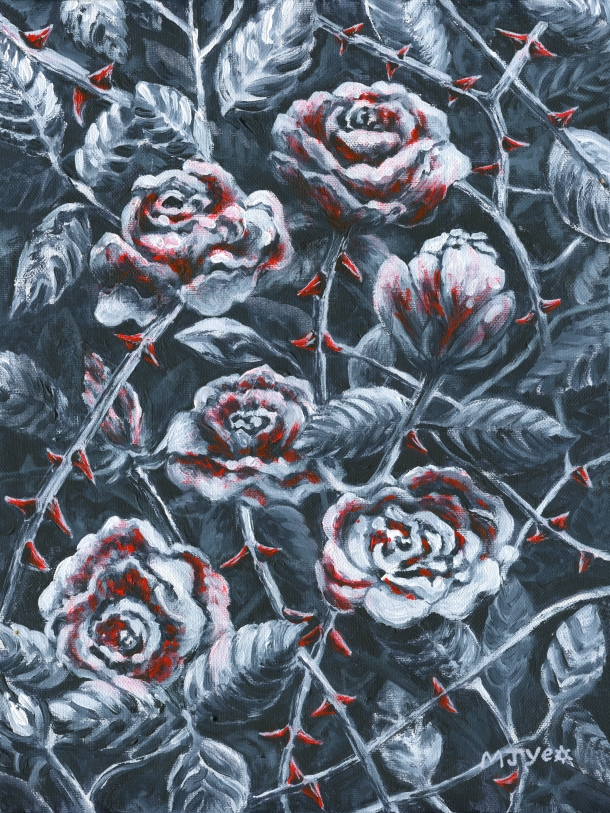 Roses and thorns design painting
Acrylic on canvas, 12x16"

The thorns protect the roses. They can't exist in all their beauty without the thorns to keep enemies away. They can't be free to blossom in their delicate and vulnerable way without the visciously sharp deterrent. The thorns are important, which is why I've tried to accentuate them in the painting.