Scroll down for description.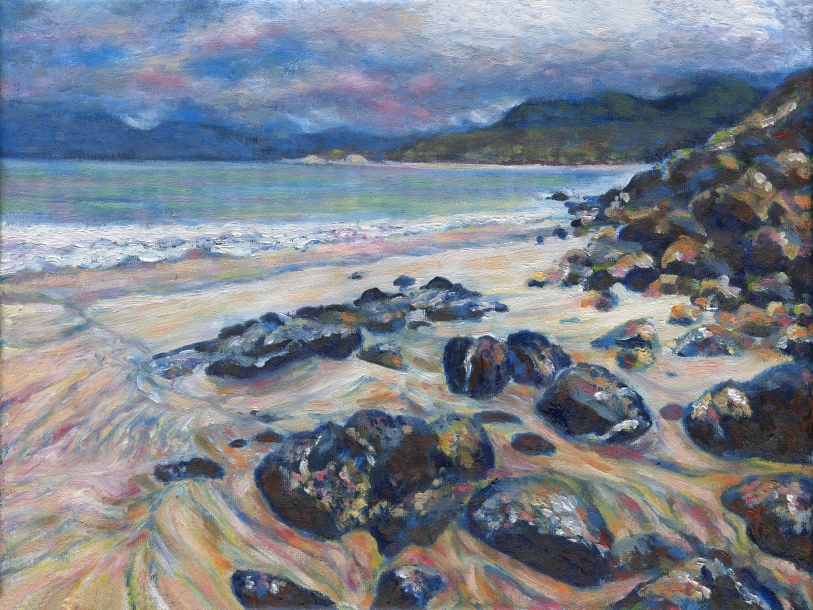 Scottish Isle of Harris beach oil painting
by Marion Yeo
The unspoilt beaches on the Isle of Harris, far away from most people, seemed vibrant with purer colours than many of the beaches I have visited elsewhere. To recreate in a painting, the atmosphere of being in a natural place that felt so sacred to me was a challenge.