Scroll down for description.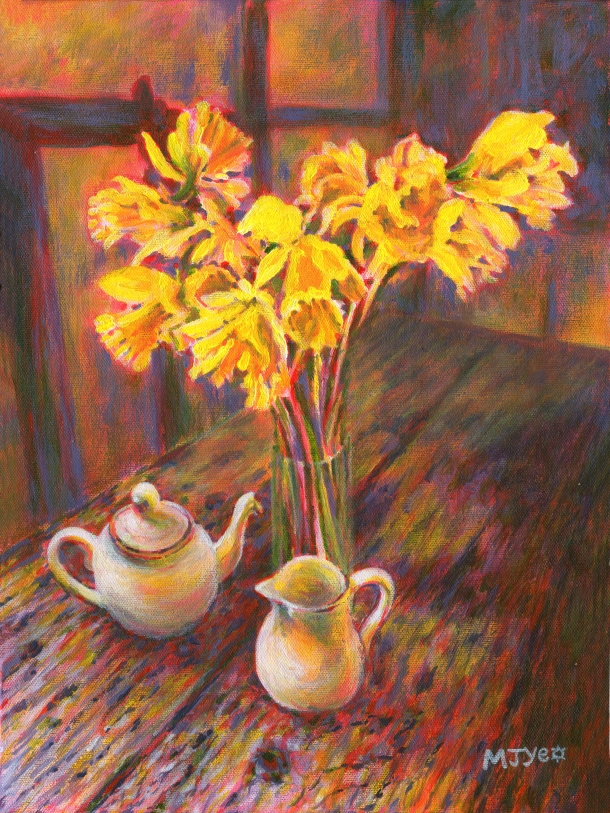 Still life with daffodils painting
Acrylic on canvas, 12x16"

Arriving at a Welsh cottage where we stayed, in the middle of nowhere, up a dirt track, we were greeted with these lovely daffodils. The cottage was old and full of old furniture and interesting artefacts, and you got the feeling that it had 'seen' a lot of life and been home to several families. I wanted to paint the scene with an atmosphere of 'old mystery'.