Scroll down for description.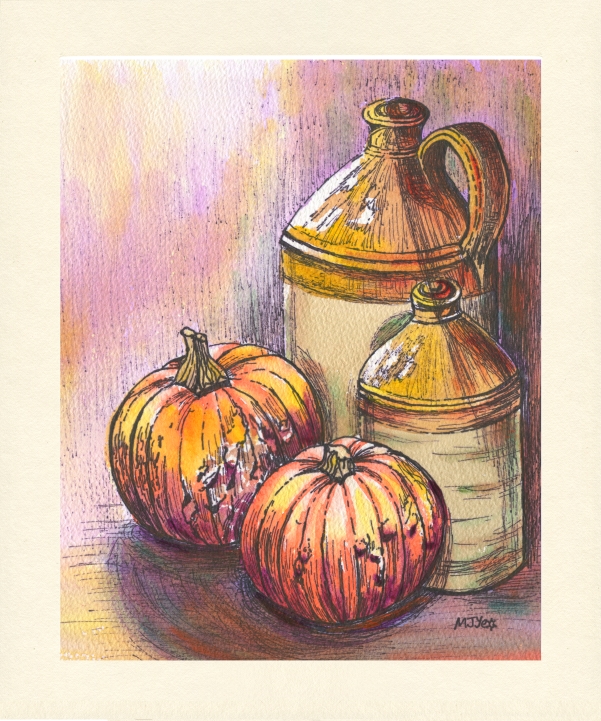 Still life with pumpkins painting
watercolour on paper, 10x12".

Our family recently stayed in a lovely Cornish cottage over Halloween. Before carving our pumpkins we kept them next to two ceramic cider bottles which were part of the decor. It made a traditional looking still life which was good to paint. I wanted to capture the homely warm atmosphere in the painting which I felt while staying in the cottage.