Scroll down for description.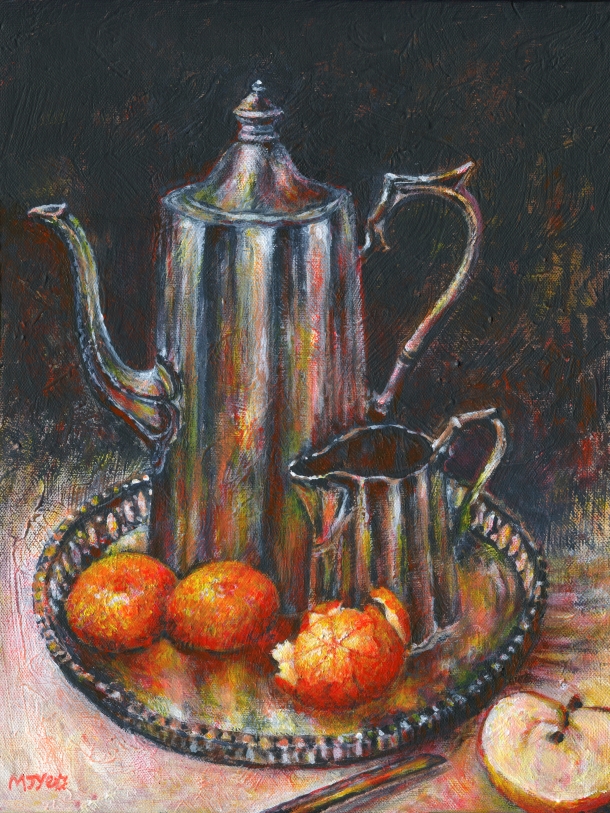 Still life with silverware painting
Acrylic on canvas, 12x16"

I enjoyed the challenge of painting silver and its reflections. I was thinking about old still life renaissance paintings with their dark backgrounds and brightly lit subjects, but I wanted my painting to be a bit more 'rustic' and 'rough/distressed' looking.