Scroll down for description.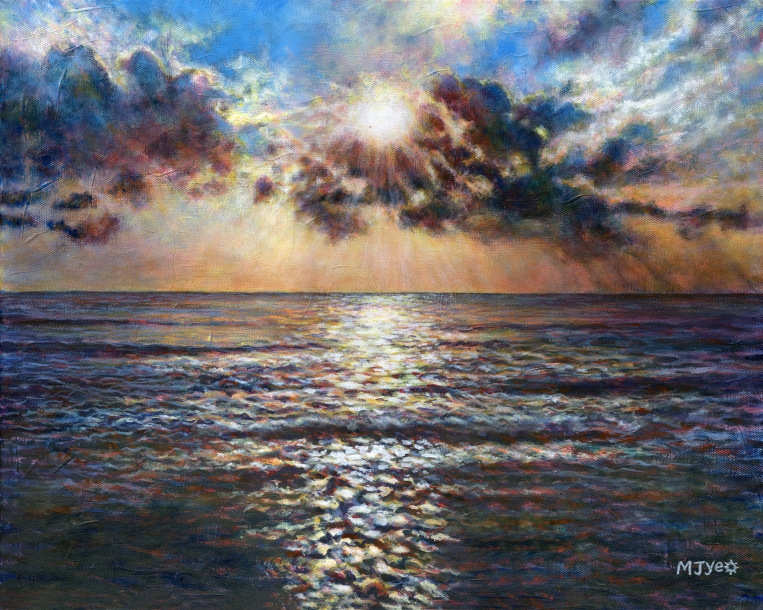 Sunset seascape painting
acrylic on canvas, 20x16"

Moments of beautiful lighting and colours are soon gone as the sun goes down and the weather changes. I like to dwell on the scene for longer by painting from my photographs when I get home. This could be anywhere but it was from a beach on the Welsh coast.