Scroll down for description.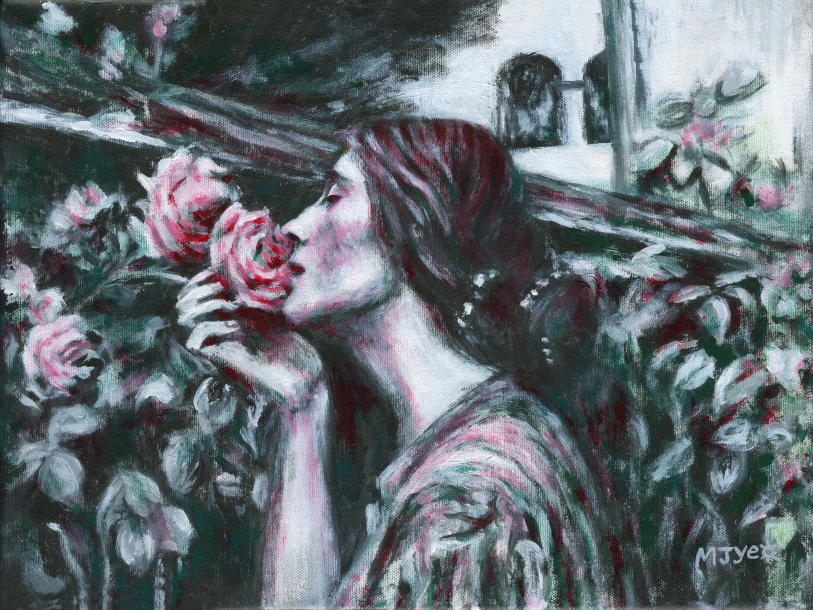 After John William Waterhouse's The soul of the rose / My sweet rose
Acrylic on canvas, 16x12"

I like the tranquility of the scene in the original pre-raphaelite painting by Waterhouse and the thought that the woman has found time to relax and appreciate nature's rose. I was going to paint a copy in the same colours as the original, but having started it in monochrome, I quite liked it the way it was. I just added a hint of colour in places in pink and dark green.