Scroll down for description.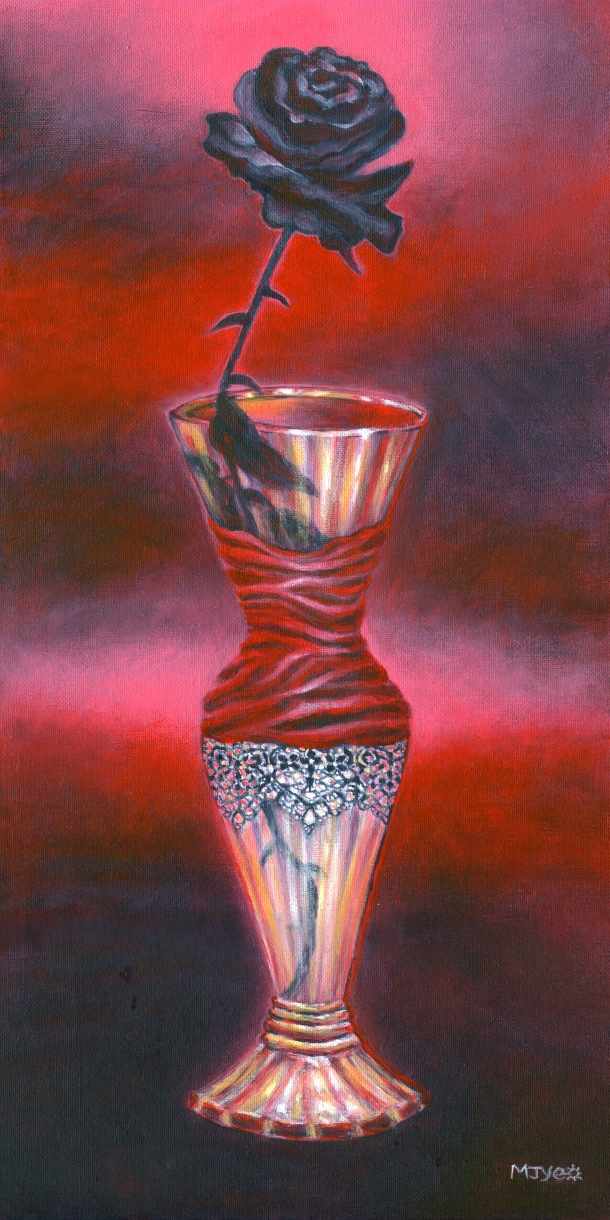 Woman shaped vase painting
Acrylic on canvas, 12x24"

The feminine hourglass shape of the female body seemed like a good shape to incorporate into a design for a vase. A vase could symbolize a woman by being a vessel, and ships, also being vessels, are often named after women. The glass of the vase is smooth like skin, and dressed in sensual fabric.