Abstract Anjuna Market, Goa painting
Scroll down for description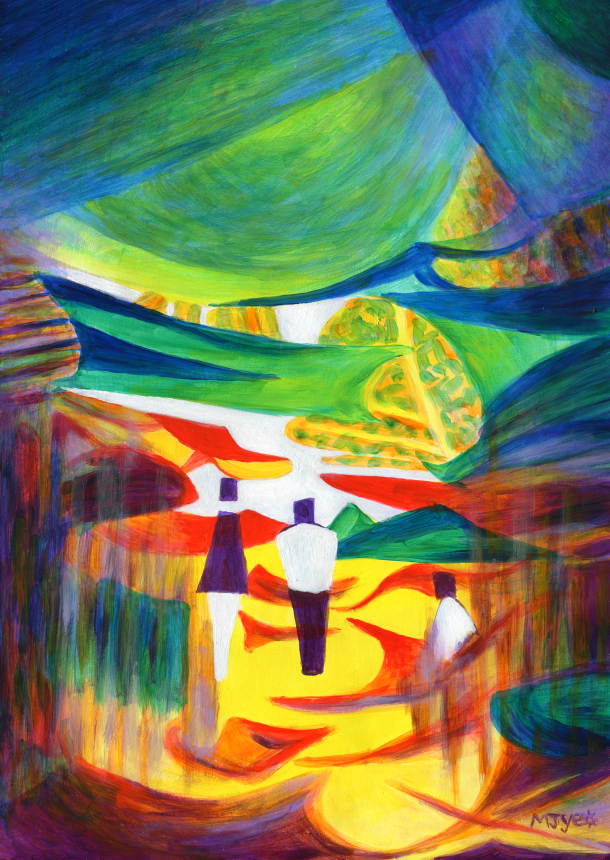 Acrylic on paper, A3
The painting is on paper and not framed but is standard A3 size so should be easy to get a frame for.
This was part of a project I participated in with
Worcester Society of Artists
. One of our members provided photos of Anjuna market in Goa and we shared our artistic interpretations of it with each other. I chose to do a more abstract than realistic interpretation, using some of the shapes and colours as a starting point for inspiration. I hope I still expressed the feeling of the brightly lit, multicoloured market, although mine is less busy with only 3 things which look a bit like figures of people.