Anglesey sunset seascape painting
Scroll down for description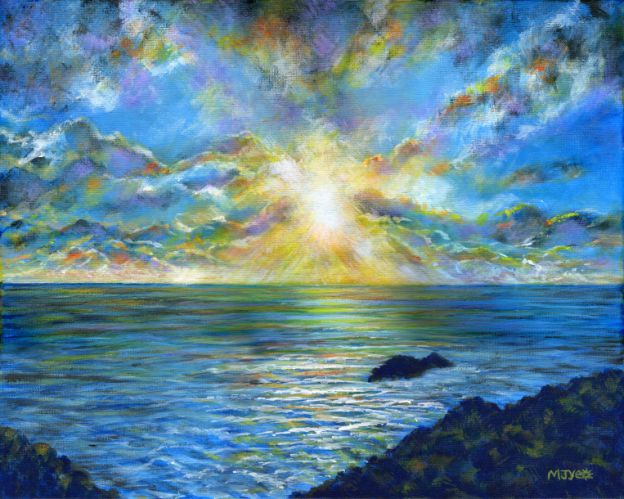 Acrylic on canvas, 20x16"

The painting is on a stretched canvas, painted round the sides, with string on the back, so it is ready to hang as it is or can be framed if you prefer.

Sitting outside, looking out to sea, watching the sun go down, the world feels like a different place from the usual daily routines. The light and colours constantly change, sometimes creating beautiful moments which don't last. It feels good to try to capture something of those moments in a painting.