Scroll down for description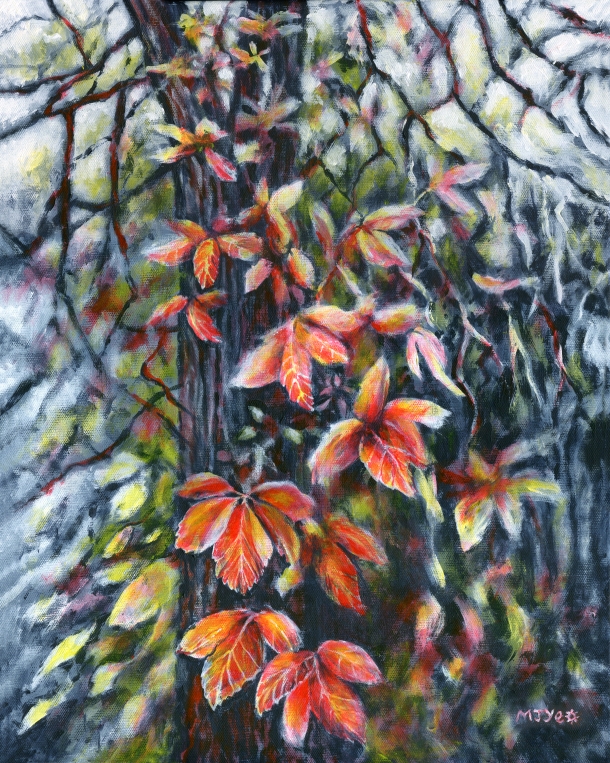 Acrylic on canvas, 16x20"
The painting is on a stretched canvas, painted round the sides, with a string on the back, so it is ready to hang as it is, or can be framed if you prefer.
I love the colours of autumn. The weather is turning more dull and grey and yet the leaves become vibrantly coloured. When I saw a photo taken by my friend Collette Knibb
colls_photos on instagram
Photography by Collette on Facebook
I felt it was a good reference photo for a painting about my love of autumn. I did the background grey and the leaves in the foreground coloured to show the contrast between the duller weather and the bright colours of the leaves.