Beach sunset reflections painting
Scroll down for description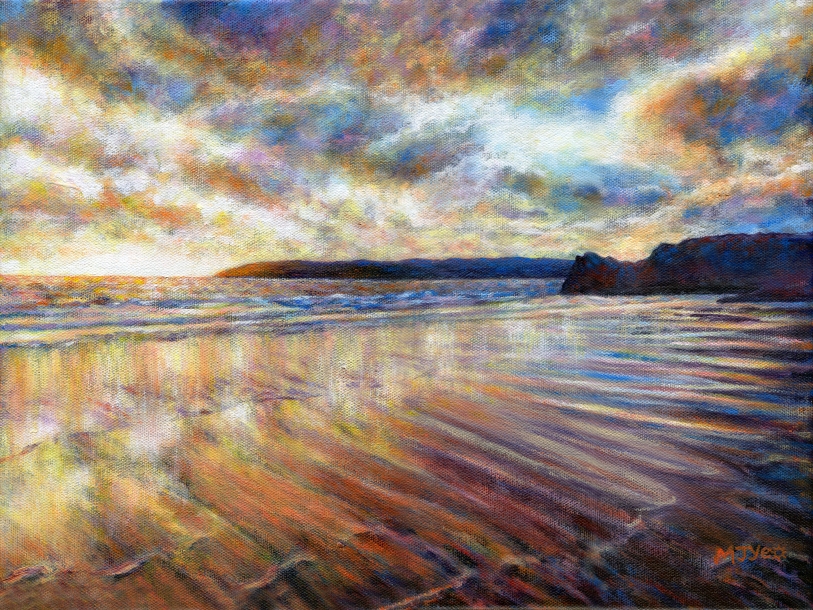 Acrylic on canvas, 16x12"

The painting is on a stretched canvas, painted round the sides, with string on the back, so it is ready to hang as it is or can be framed if you prefer.

To capture the beauty of the colours, symmetry and atmosphere of this scene was a challenge. It is a beach on the Welsh coast. Nobody was on it except us, and the feeling of space and tranquility was amazing. As the sun goes down, the lighting changes quite quickly, but moments of natural beauty can be attempted to be recorded in a painting. I painted this from a photograph, but also from memories of how it felt to be there. A photograph doesn't seem to have the same intensity.