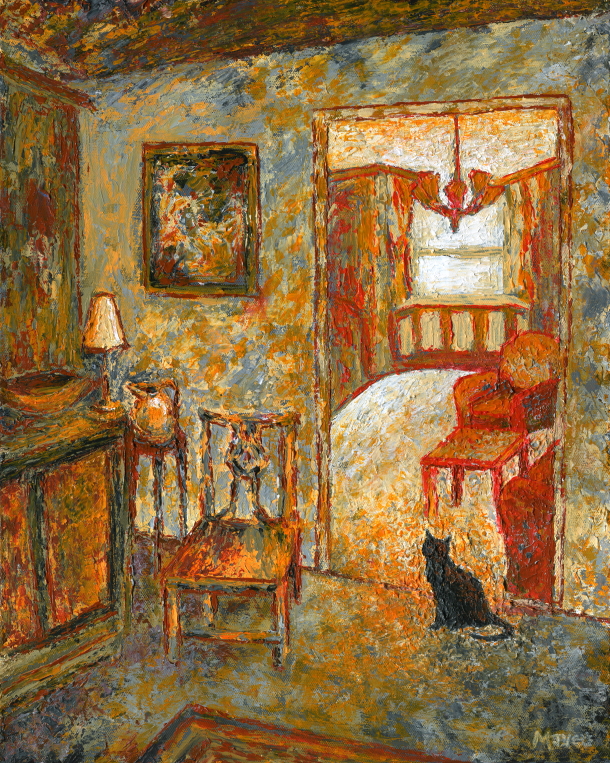 Acrylic on canvas, 16x20"

The painting is on a stretched canvas, painted round the sides, with a string on the back, so it is ready to hang as it is, or can be framed if you prefer.

This painting is in memory of our cat who died a few years ago. She is surveying her property, sitting looking from one room into the next. I wanted to use warm homely colours to show her feeling comfortable, warm and safe in our house. I like the way the light shines in through the window creating a bright area which contrasts with the darker area further into the house.