Scroll down for description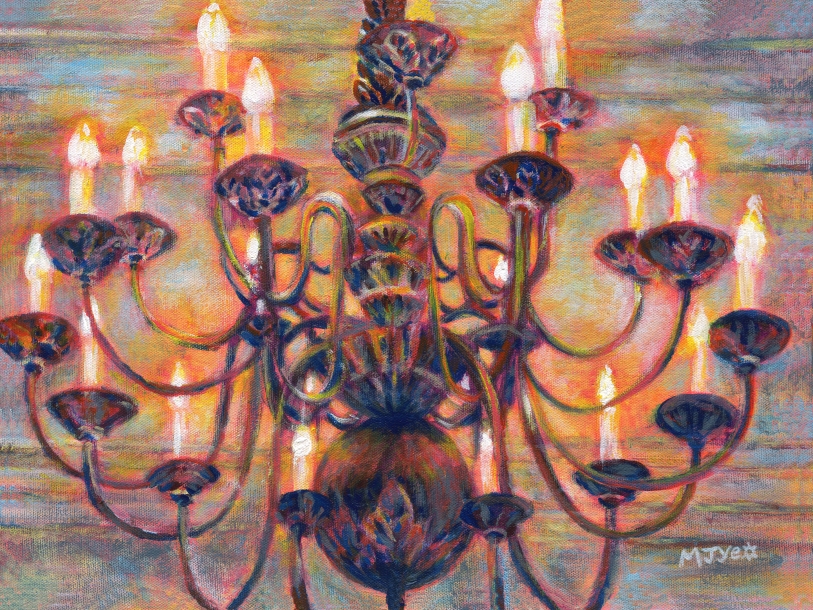 Acrylic on canvas, 16x12"

The painting is on a stretched canvas, painted round the sides, with string on the back, so it is ready to hang as it is or can be framed if you prefer.

I like the shape of chandeliers. There seems something organic-looking about it. While painting it, I was daydreaming about being at a posh event in the sort of place that would have chandeliers, where you would have to dress glamorously. You might have a few glasses of wine and gaze up at the chandelier and feel the atmosphere created by its warm glow.