Collage painting of the female
Scroll down for description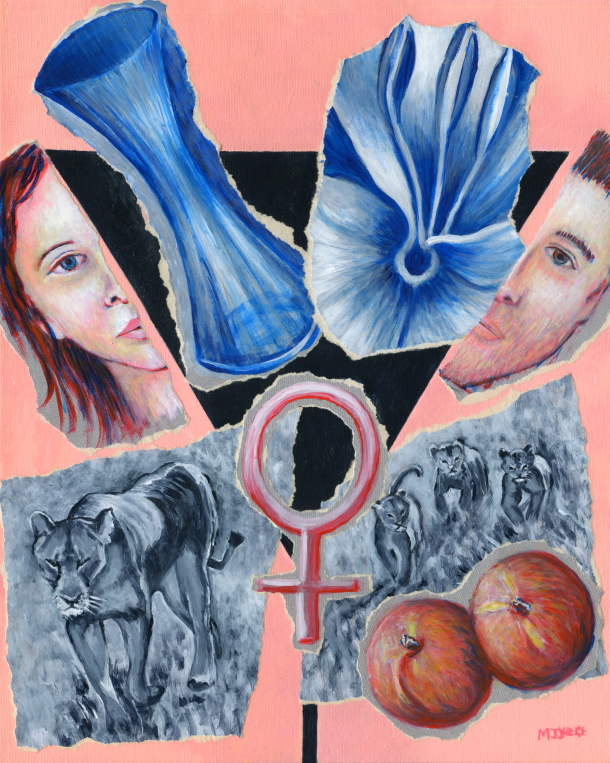 Acrylic and collage on canvas, 16x20"

The painting is on a stretched canvas, painted round the sides, with a string on the back, so it is ready to hang as it is, or can be framed if you prefer.

This painting is a collection of ideas from my thoughts about 'the female'. The background is my version of Gustave Courbet's Origin of the World, simplified into a basic black shape on a flesh coloured background. The painting includes both the female and male faces as you can't have female without male. The vase represents the female as a vessel and shows the hourglass shape typical of the female body. The close up of the flower is inspired by Georgia O'Keeffe's flower paintings which look a bit like the female genitalia. The lioness and cubs represent female strength, and protective and nurturing qualities. The peaches represent feminine curves and softness.