Contemporary poppies painting
Scroll down for description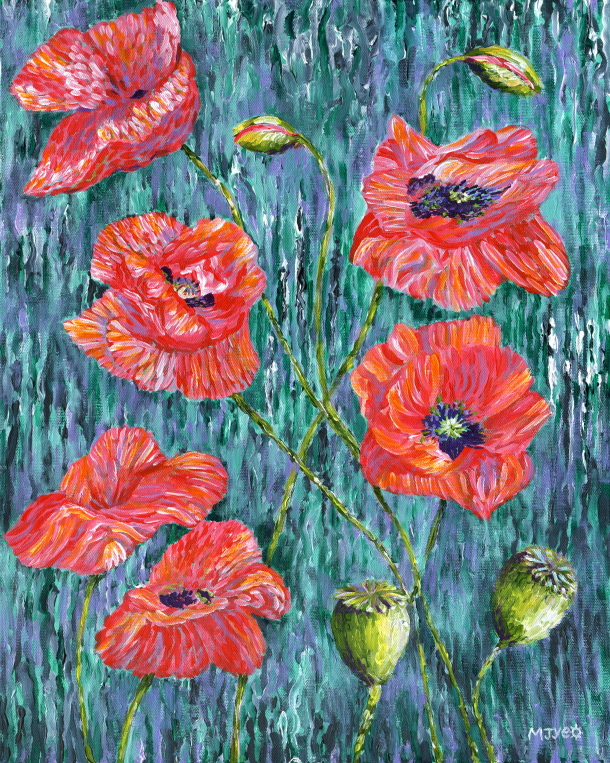 Acrylic on canvas, 16x20"

The painting is on a stretched canvas, painted round the sides, with a string on the back, so it is ready to hang as it is, or can be framed if you prefer.

Poppies don't seem to last long, so it is nice to capture their beauty in a painting. Their thin petals move in the slightest breeze, making them appear to dance and shimmer. The impressionist style helps to give them a sense of movement and life in the painting. I toned the background down a bit from bright green to a more turquoise green to make the overall impression a bit less glaring.