Contemporary sunset painting
Scroll down for description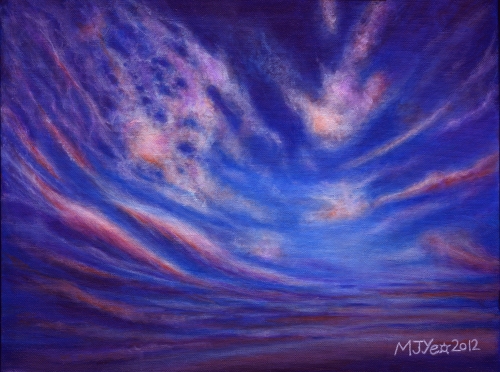 Acrylic on canvas, 16x12"
The painting is on a stretched canvas, painted round the sides, with string on the back, so it is ready to hang as it is or can be framed if you prefer.
A friend of mine, known as "NBShaz" from the
Nature UK internet forum
, took a wonderful photograph of a sunset, which she kindly gave me permission to use as art reference for this painting. In the painting I exaggerated the things that I liked about the photograph. I liked the fact that the photo's composition had shape and direction, rather than just looking like randomly positioned and shaped clouds in the sky. I also liked the vividness of the blue and the bits of orange and purple.