Cornish moody seascape painting
Scroll down for description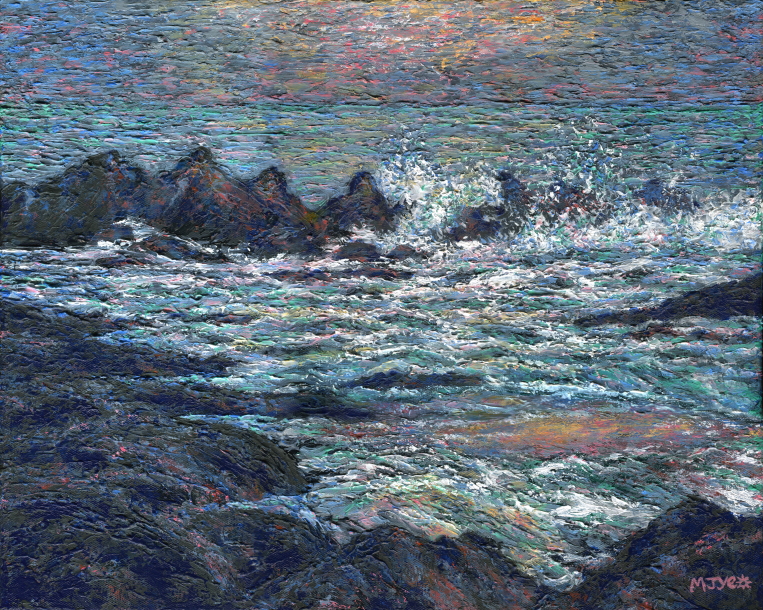 Acrylic on canvas, 20x16"

The painting is on a stretched canvas, painted round the sides, with string on the back, so it is ready to hang as it is or can be framed if you prefer.

The sea was grey but if emotions can be given colours, my feelings about the scene were multicoloured. I wanted to use colours but make the overall effect look grey-ish, so I've put little bits of different colours next to each other using a palette knife. Knife painting also makes some texture which suits a rough sea.