Cornish seascape painting
Scroll down for description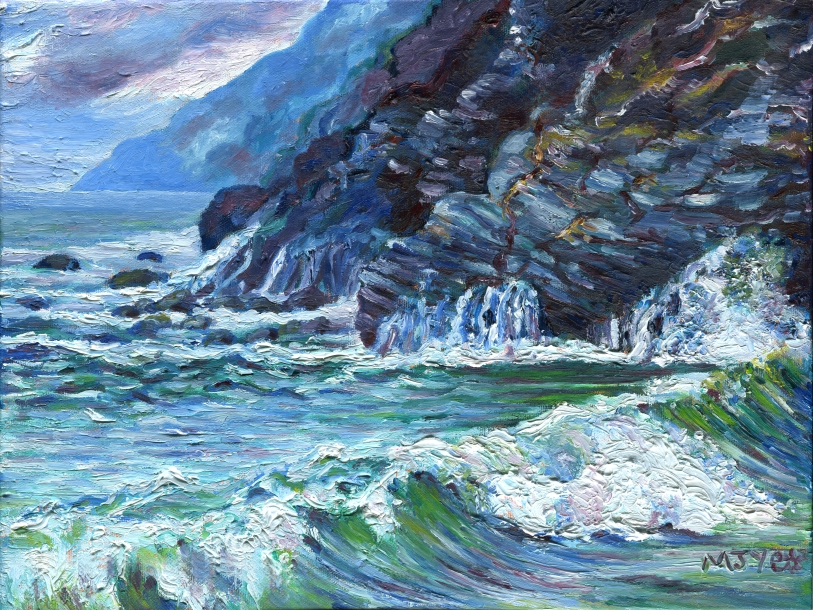 Oil on canvas, 16x12"
The painting is on a stretched canvas, painted round the sides, with string on the back, so it is ready to hang as it is or can be framed if you prefer.
This is my second oil painting, inspired by
artist, Colin Jack
who has taught me some useful techniques. I like to visit Cornwall, out of holiday season, when the weather is 'bad', but the sea is rough, dramatic, frightening and beautiful. I felt that the roughness of the scene would suit oil paint because of the textures it can create.