Daisies flower art painting
Scroll down for description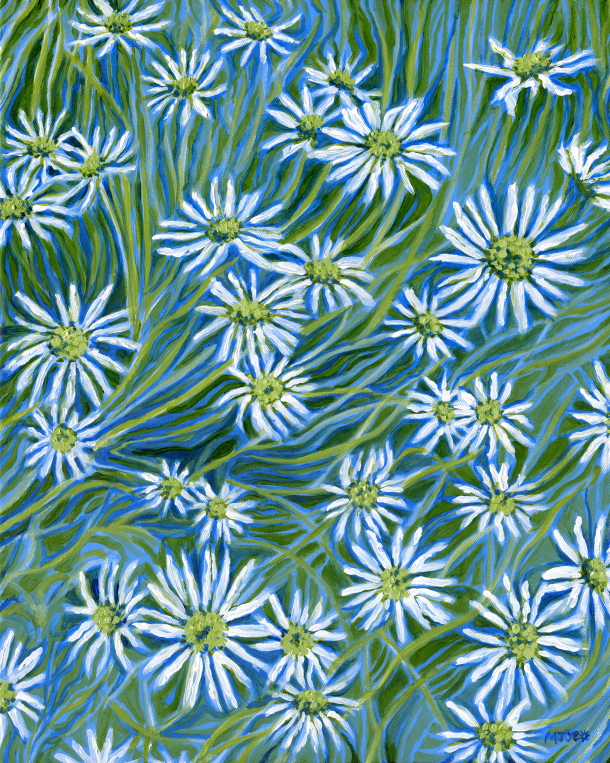 Acrylic on canvas, 16x20"

The painting is on a stretched canvas, painted round the sides, with a string on the back, so it is ready to hang as it is, or can be framed if you prefer.

This painting is inspired by a clump of giant daisies I saw growing by the side of a field. I felt that nature had made a beautiful composition in its positioning of the daisies in relation to each other, and the directions of growth and movement in the breeze of the foliage. The shapes and tones were what I found pleasing so I copied these but used only blue and green colours just because I like that colour combination.