Distressed blue and black dutch flowers painting
Scroll down for description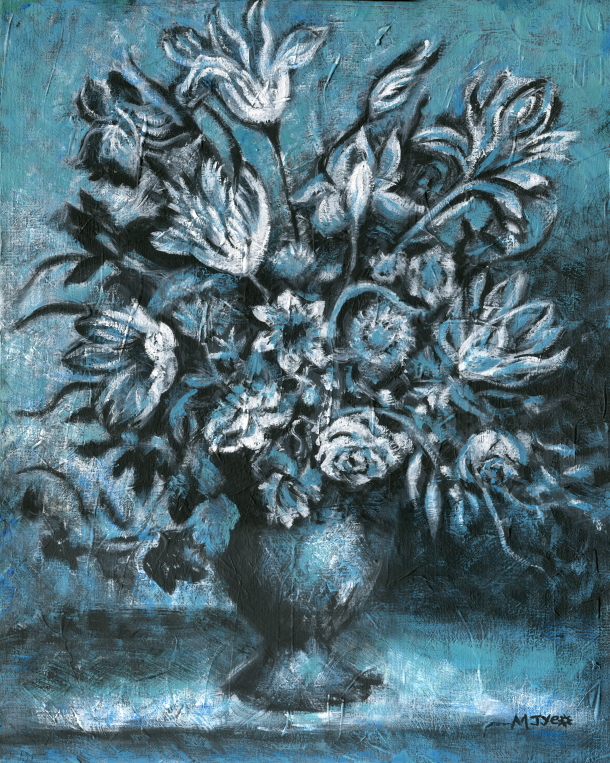 Acrylic on canvas, 16x20"

The painting is on a stretched canvas, painted round the sides, with a string on the back, so it is ready to hang as it is, or can be framed if you prefer.

I love the Dutch flower paintings of the 17th and 18th century, for example those by Rachel Ruysch and Jan Brueghel the Elder. I like the very dark backgrounds and the dramatic look of the paintings. This painting is inspired by the Dutch paintings but I decided to do it in a scratchy distressed style and limit it to black and turquoise.