dragonfly broad bodied chaser painting
Scroll down for description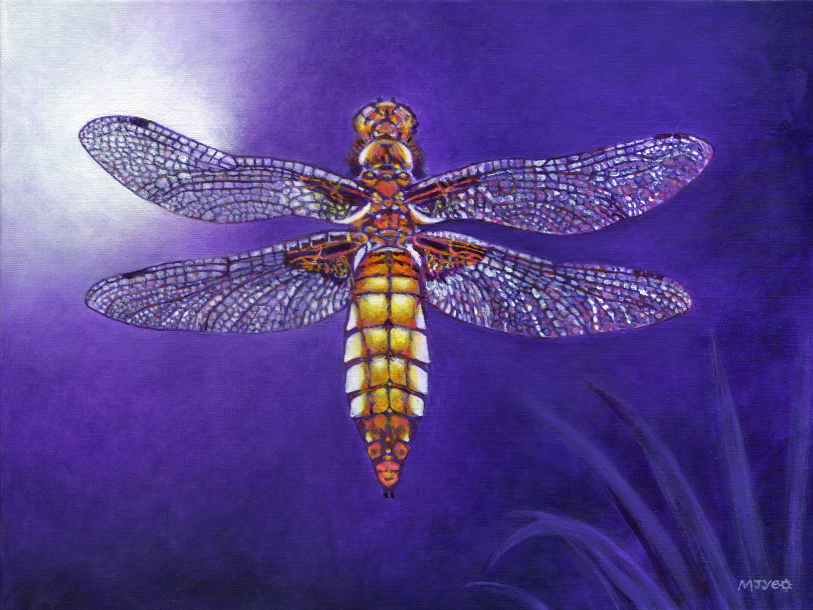 Acrylic on canvas, 16x12"

The painting is on a stretched canvas, painted round the sides, with a string on the back, so it is ready to hang as it is, or can be framed if you prefer.

I find insects fascinating, partly because they are small and easily overlooked, but when you look closely at them they have lots of beautiful details. The broad bodied chaser dragonfly is unusual with its wide body when most dragonflies have narrow bodies. This one is a female. The males have blue bodies. I find its looks striking and wanted to make its golden yellow body stand out by painting it against a purple background.