Georgia O'Keeffe style lily painting
Scroll down for description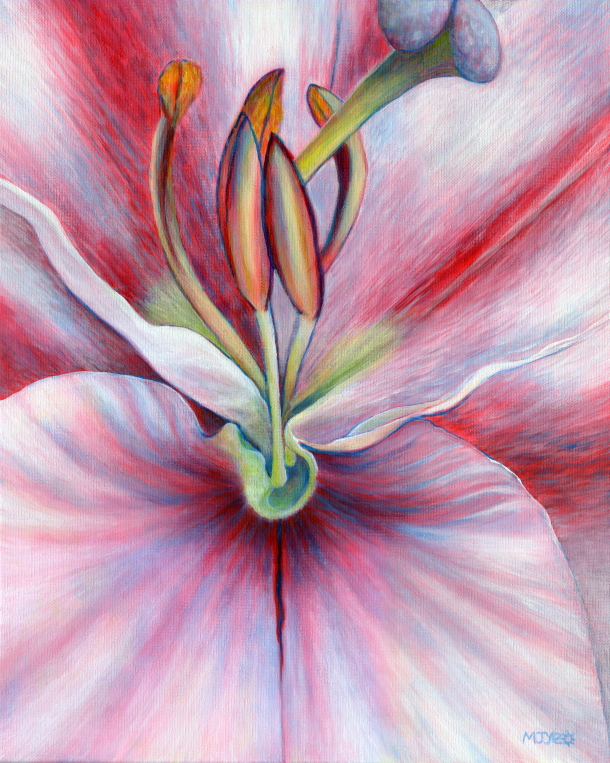 Acrylic on canvas, 16x20"

The painting is on a stretched canvas, painted round the sides, with a string on the back, so it is ready to hang as it is, or can be framed if you prefer.

Several of Georgia O'Keeffe's paintings look a bit like female genitals, although she denied that she had made them look like that on purpose. She said "...you hung all your own associations with flowers on my flower and you write as if I think and see what you think and see of the flower - and I don't". Part of their ATTRACTION is that they look that way though I think. I like the thought that the female parts could be depicted by something like a flower which is seen as being beautiful.