Jugs rustic pottery painting
Scroll down for description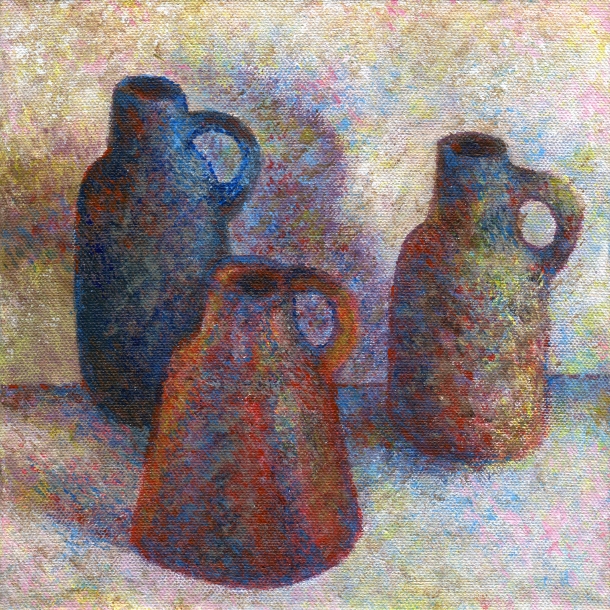 Acrylic on canvas, 8x8"

The painting is on a stretched canvas, painted round the sides, with string on the back, so it is ready to hang as it is or can be framed if you prefer.

I like the earthy colours of old pottery, and although this painting looks brown-ish overall, I like to include small bits of different colours to create the overall effect. This also gives the jugs a slightly rough and rustic look.