Scroll down for description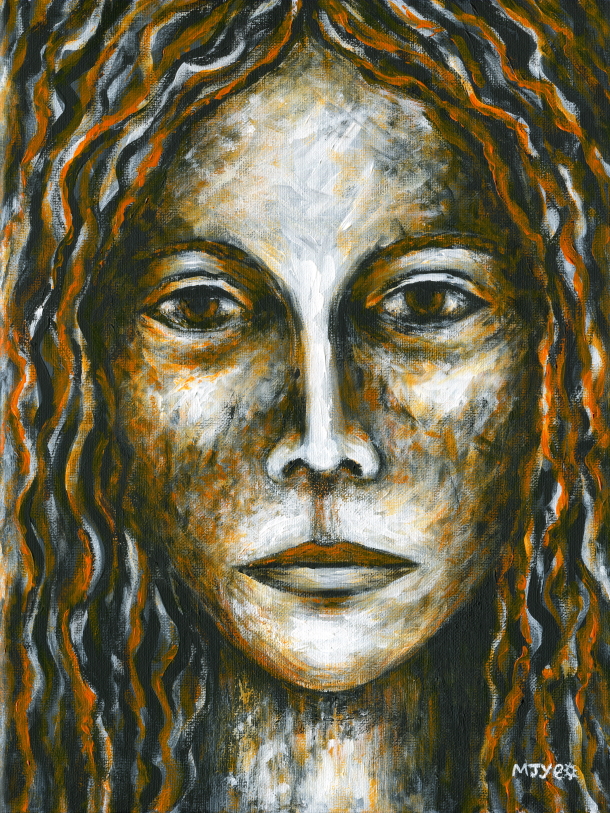 Acrylic on canvas, 12x16"

The painting is on a stretched canvas, painted round the sides, with a string on the back, so it is ready to hang as it is, or can be framed if you prefer.

This is a painting of my daughter Louisa. I did it from memory to try to capture my personal impression of her rather than just reality. Her ginger curly hair is one of her distinguishing features so I made a lot of that. I was thinking about the way she is coping with the lockdown. She doesn't complain, she just gets on with her life with a quiet strength and self containment. I hope that the facial expression I have painted expresses something of that.