Minard Castle, Dingle Peninsula, West Ireland coast painting
Scroll down for description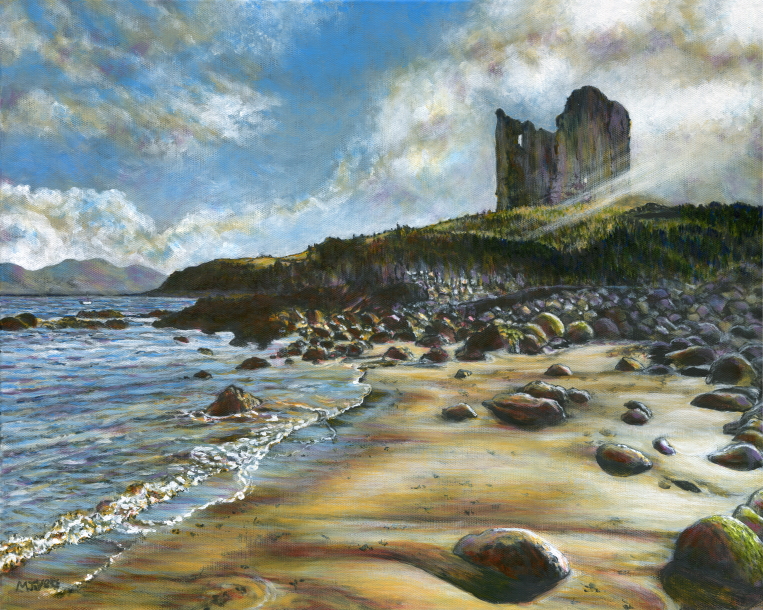 Acrylic on canvas, 20x16"

The painting is on a stretched canvas, painted round the sides, with string on the back, so it is ready to hang as it is or can be framed if you prefer.

We booked a family trip in a camper van to travel along the west coast of Ireland on the Wild Atlantic Way. My husband had seen a photo of a camper van parked up to camp overnight near Minard Castle and wanted to find the place and do the same. When he showed me the photo I thought it looked beautiful but didn't get my hopes up that we would find it, or even be allowed to camp there if we did. But we did find it and we were allowed to camp. It was a fantasy come true and actually being there, the beauty of the place was breathtaking. We set up our portable fire pit on the beach and cooked our evening meal on it. The lighting as the sun was going down was dramatic. This was a scene that demanded to be painted. I painted it as a record and reminder of where we had been, and I wanted this to be accurate, which is why I chose a realistic style.