Pet portrait border collie (Gyp) painting
Scroll down for description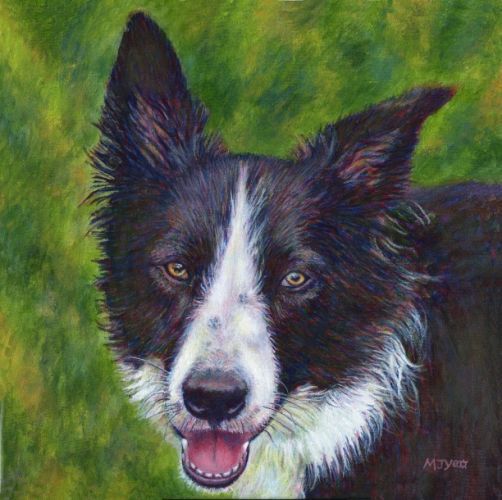 Acrylic on canvas, 16x16"

The painting is on a stretched canvas, painted round the sides, with string on the back, so it is ready to hang as it is or can be framed if you prefer.

This was a commission for a lady who had great affection for her dog and wanted her personality captured in the painting. From the reference photos I could sense Gyp's affection for her owners too.