Raging river oil painting
Scroll down for description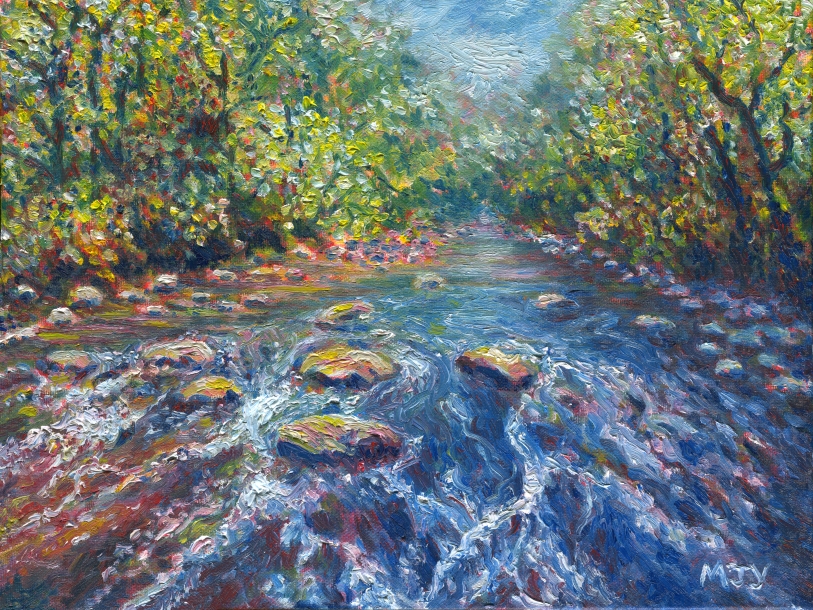 Oil on canvas, 16x12"

The painting is on a stretched canvas, painted round the sides, with string on the back, so it is ready to hang as it is or can be framed if you prefer.

Oil paint seems a good medium to paint an energetic river because of the textures you can get with it. The river seems to have a life of its own, with its movements and sounds changing all the time.