River Soca, Slovenia painting
Scroll down for description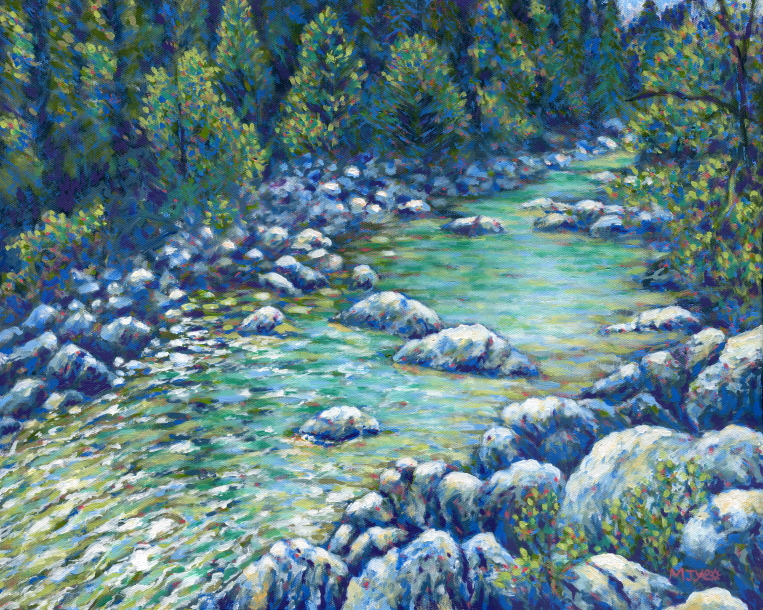 Acrylic on canvas, 20x16"

The painting is on a stretched canvas, painted round the sides, with a string on the back, so it is ready to hang as it is, or can be framed if you prefer.

The River Soca in Slovenia, also known as the Emerald River, is a striking turquoise colour. This might be because of particles of the white rocks suspended in the water which reflect the light. It is unlike any river I had seen before so I painted it to remember it.