Seascape at sunset oil painting
Scroll down for description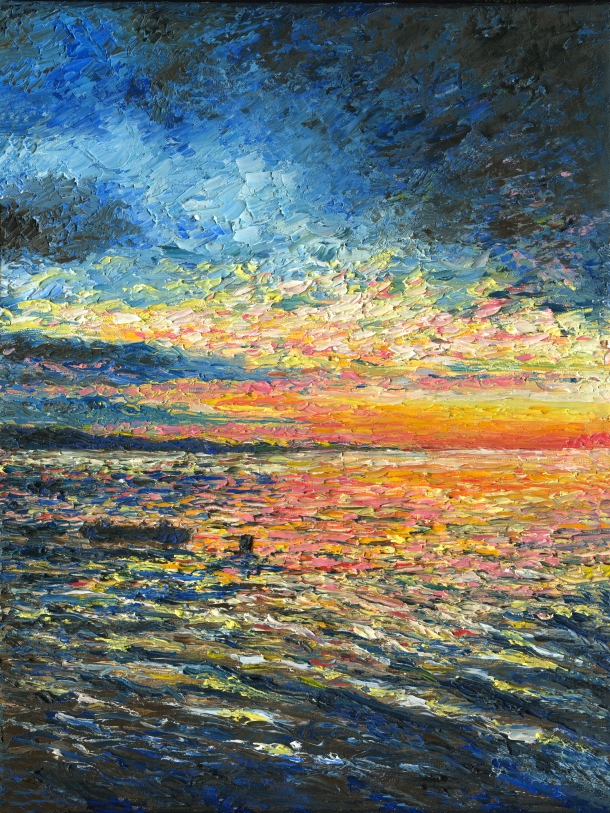 Acrylic on canvas, 12x16"

The painting is on a stretched canvas, painted round the sides, with a string on the back, so it is ready to hang as it is, or can be framed if you prefer.

The colours of a sunset are highlighted even more when they are reflected in the sea. This painting is the first one I have done using a knife. I like the textures which can be achieved with the knife, which add to the drama of the scene.