Tropical leaves foliage painting
Scroll down for description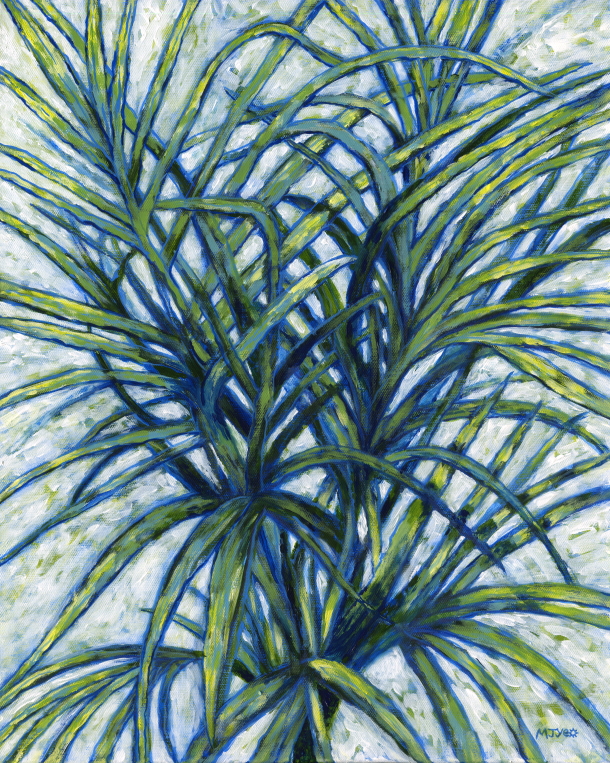 Acrylic on canvas, 16x20"

The painting is on a stretched canvas, painted round the sides, with a string on the back, so it is ready to hang as it is, or can be framed if you prefer.

There seems so much life in tropical foliage. This is an uplifting subject to celebrate the abundance of nature.