Unsociable distancing faces painting
Scroll down for description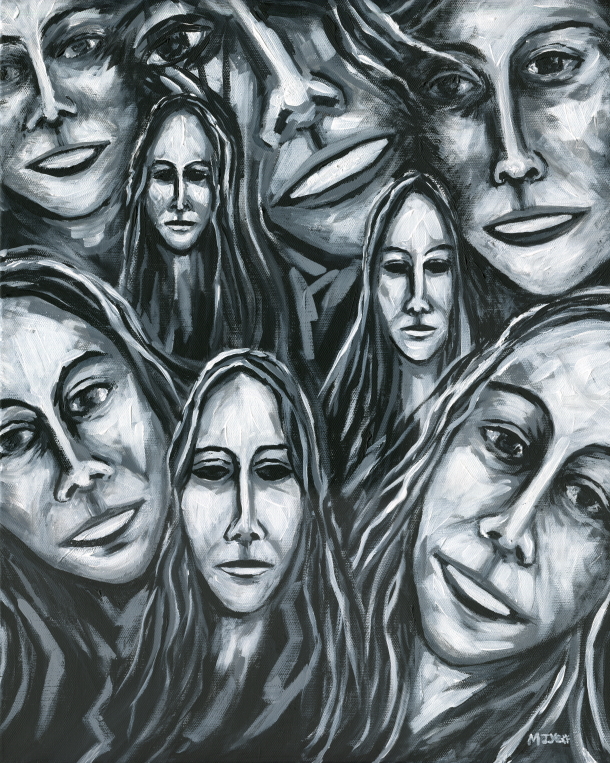 Acrylic on canvas, 16x20"

The painting is on a stretched canvas, painted round the sides, with a string on the back, so it is ready to hang as it is, or can be framed if you prefer.

The image of this painting came into my head as something I wanted to paint before the lockdown due to Coronavirus. Different thoughts have come into my mind about what I've been trying to express as I painted it, during the events which have unfolded. Then as I was scanning and photographing the painting it came into my mind that I should title it Unsociable Distancing.