View from Rocky Valley, Cornwall painting
Scroll down for description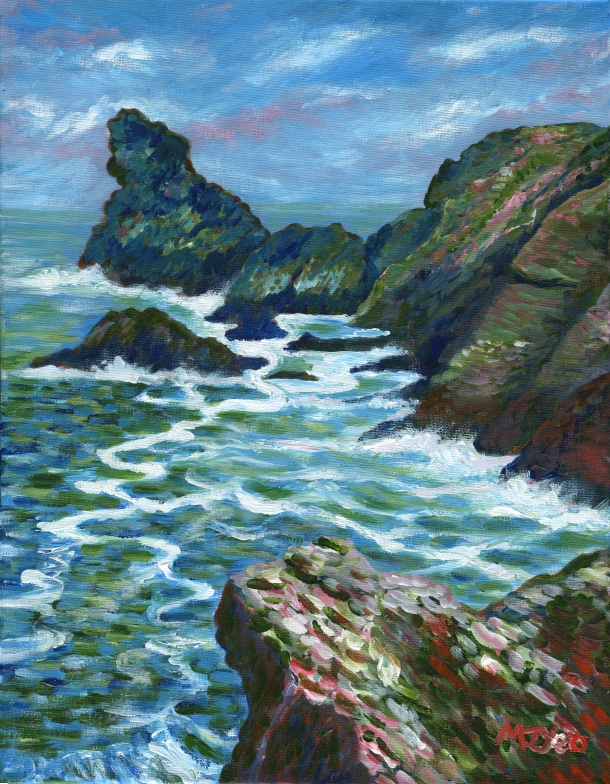 Acrylic on canvas, 14x18"

The painting is on a stretched canvas, painted round the sides, with a string on the back, so it is ready to hang as it is, or can be framed if you prefer.

I find the Cornish coastline really beautiful. The colour of the sea is a special deep blue-green, and the energy of the sea as it hits all the interestingly shaped rocks is dramatic. I wanted to paint a seascape with expressive feeling, so I used an impressionistic painterly style and tried to paint quickly without over attention to details.